A harmless non-thermal alternative for honey processing
Access our survey on honey consumption in Spain
It has anti-viral, anti-bacterial and anti-fungal properties: Honey effectively treat respiratory diseases (bronchitis, asthma), strengths the immune system promotes body and digestive health, is a powerful antioxidant, expectorant and anti-inflammatory.
To facilitate handling/packing and assure consumer acceptance, most raw honey destined to retail is often pasteurized before its commercialization to delay its natural crystallization
Raw honey is heated at 75-80ºC for 1-2 minutes to melt the sugar crystals, but such elevated temperature also causes serious degradation to heat-sensitive nutritional properties and beneficial substances that have categorized honey as a healthy medicinal food throughout the centuries.
Thermal treatments degrade honey and turn it to a much poorer product.
With LIQUAM®, acoustic sonication is reached into the bulk of honey to break-down the sugar micro-crystals present without increasing the temperature above 55ºC, thus retaining all nutraceutical and organoleptic properties of honey.
LIQUAM® introduces a harmless non-thermal alternative for honey processing.
Raw honey is more than just sweetener, is a 'functional food'
LIQUAM® delays the onset of honey crystallization
while preserving its natural nutrients

LIQUAM® is an innovative equipment based on High Power Ultrasound [HPU] specially conceived for the honey processing industry to overcome the current operational drawbacks of existing solutions in the market to avoid honey crystallization, and represents a real breakthrough within the honey sector.
LIQUAM®

CERTIFIED RESULTS
LIQUAM® treatment reaches crystalliation levels similar to pasteurization with no impact on HFM and diastase enzyme compared to raw sample, and only limited reduction of invertase enzyme.
Microscope image of RAW HONEY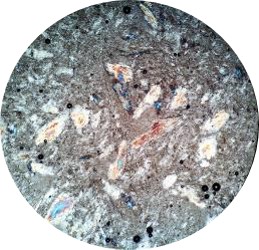 Honey after LIQUAM® treatment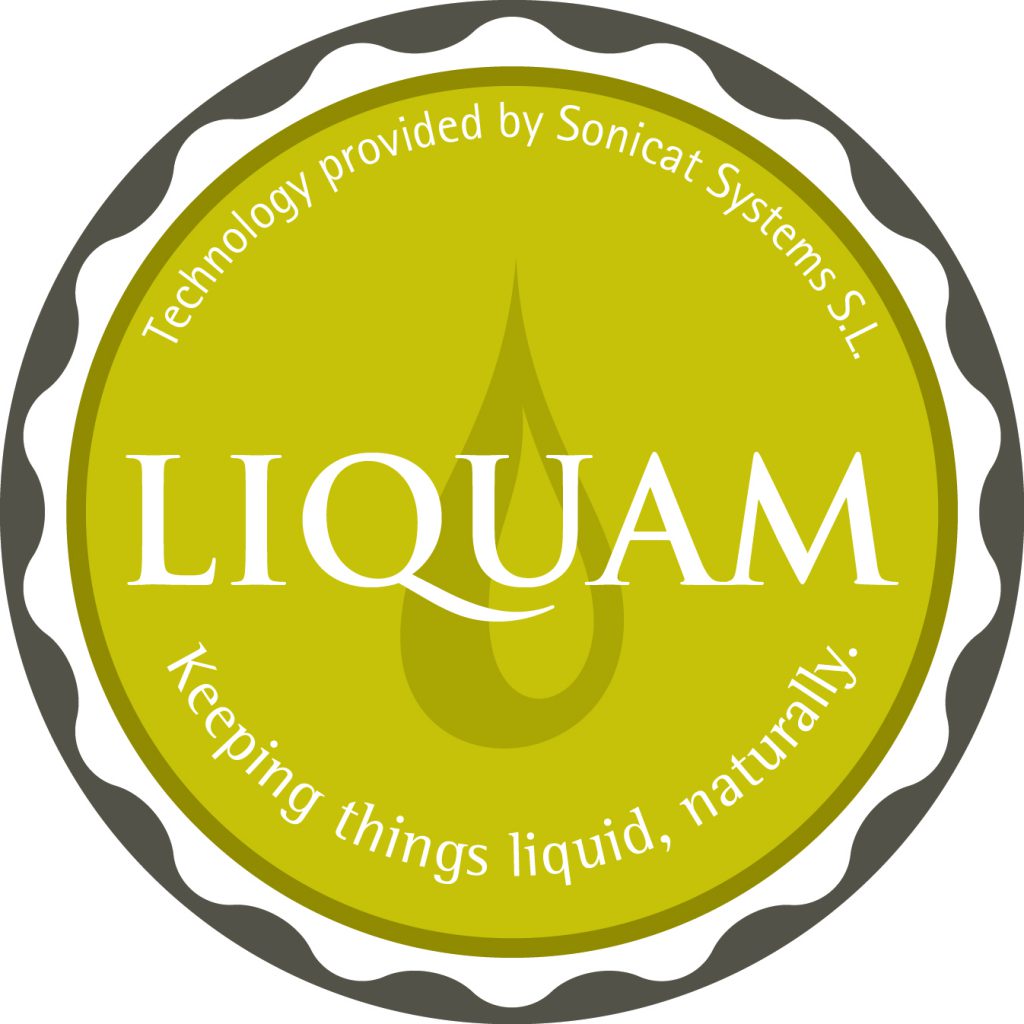 LIQUAM® branding has been designed and registered with the vision of achieving global recognition as a quality certification for Premium Honey.
Our mission is to spread the word on global scale, create consumer awareness of honey's beneficial properties, and provide our clients with a quality distinction label to be included on their products.
Sonicat Systems develops machinery to bring innovation to a traditional sector.
Our team works in close cooperation with our clients to develop, manufacture, and commission our machines designed for apiculture industry.
Are you interested in a pre-order?
Do you want to be within the LIQUAM waiting list, and receive a notification once our major milestones are achieved?
Leave your company's details and we'll keep you posted.