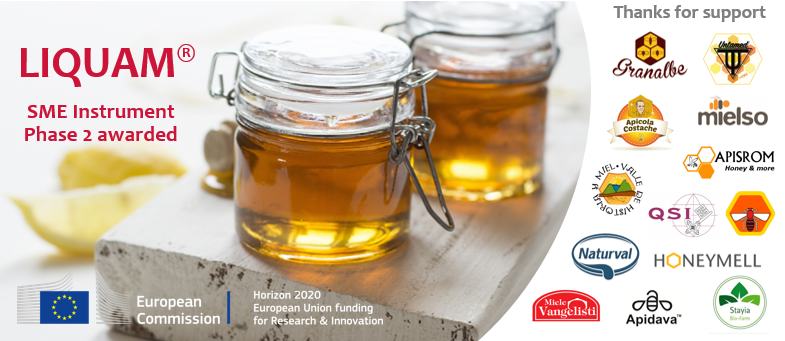 Sonicat Systems awarded with 2 million euros granted by SME Instrument Phase 2
28/03/2019
Sonicat Systems has recently been selected as one of the European Top technological SMEs among more than 2,000 aplications submitted. We will receive a grant of 2 million euros, awarded within the SME Instrument Phase 2 of the European Commission. Our team is committed to launching LIQUAM®, the non-thermal alternative to honey pasteurization. Many thanks to all who have supported us!

Empowering Women Innovators: Enhancing Women's Access to Finance
04/04/2019
Sonicat Systems has been selected to attend the exclusive pitchig event, dedicated to Women in Tech, by the European Innovation Council (EIC) pilot of the European Commission. The event will take place in Brussels on 4 April. We will pitch our LIQUAM® project to top-tier European investors, meet with like-minded women entrepreneurs and investors and discuss how to tackle the financing gap for women entrepreneurs.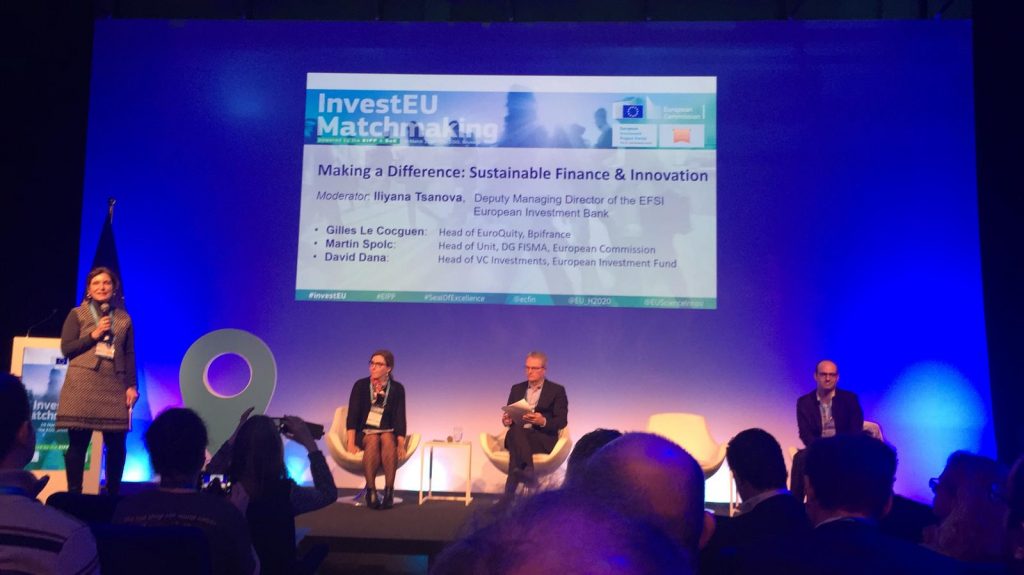 InvestEU Matchmaking 2019
19/03/2019
Sonicat Systems was invited to the InvestEU Matchmaking 2019, powered by the European Investment Project Portal (EIPP) and Seal of Excellence (soE) which took place on 19 March 2019 at Brussels. We had the opportunity to pitch our LIQUAM® project directly to investors.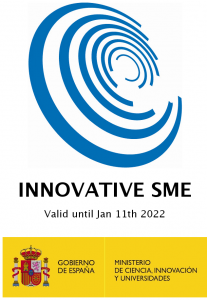 11/01/2019
The Ministry of Economy, Industry and Competitiveness of Spain (MINECO from its initials in Spanish) has awarded Sonicat Systems the stamp of Innovative SME, in recognition of our activity of research, development and technological innovation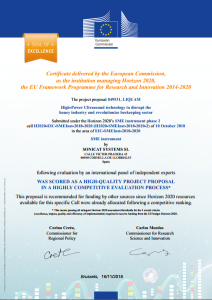 THE EUROPEAN COMMISSION GRANTS THE SEAL OF EXCELLENCE TO LIQUAM TECHNOLOGY
10/10/2018
The European Commission  has awarded LIQUAM technology with the Seal of Excellence, a quality label to project proposals submitted in Horion 2020, the EU's research and innovation funding programme.It recognize the value of the proposal and will help us to find alternative funding. LIQUAM proposal was judged to deserve funding but did not get it due to budget limits.